Sale and delivery of paintings is limited to the territory of Poland until the full range of international shipment is restored by post office and courier companies.

Do czasu przywrócenia przez pocztę i firmy kurierskie pełnego zakresu usług międzynarodowych, sprzedaż i dostawa obrazów możliwa tylko na terenie Polski.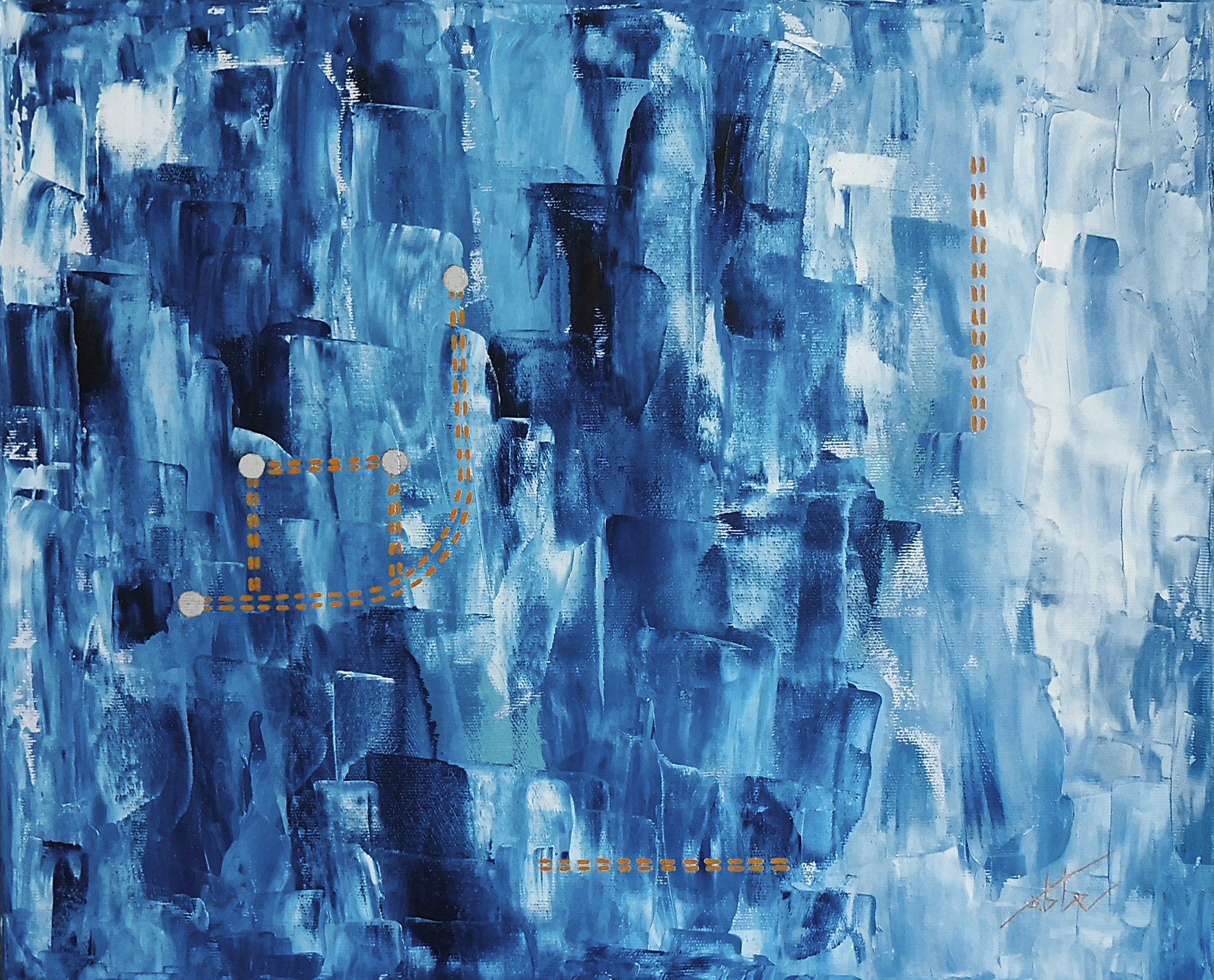 Variations on a Jeans Theme - Jeans (3)
oil on streached canvas, 40x50 cm (approx. 16"x20")
unframed, cataloged, signed
© Maga Fabler 2019
Non-objective art. Conceptual minimalism; a visual ellipsis highlighting selected features of the presented subject. The minimalism of form follows a minimalism of palette scheme. The painting is painted with just one color - cobalt (mixed with white), for details - a bit ochre and a silver ink. This artwork belongs to series "Variations on a Jeans Theme", together with "Jeans (2)" may be combined as a diptych.
Sztuka nieprzedstawiająca. Minimalizm konceptualny; wizualny skrót myślowy, eksponujący wybrane elementy prezentowanego przedmiotu. Minimalizm przejawia się nie tylko w formie, ale również w palecie barw. Obraz namalowany jest jednym kolorem - kobaltem (zmiksowanym z bielą), szczegóły - odrobiną ochry i srebrnego tuszu. Praca należy do cyklu "Wariacje na temat jeansów". Razem z "Jeans (2)" może tworzyć dyptyk.