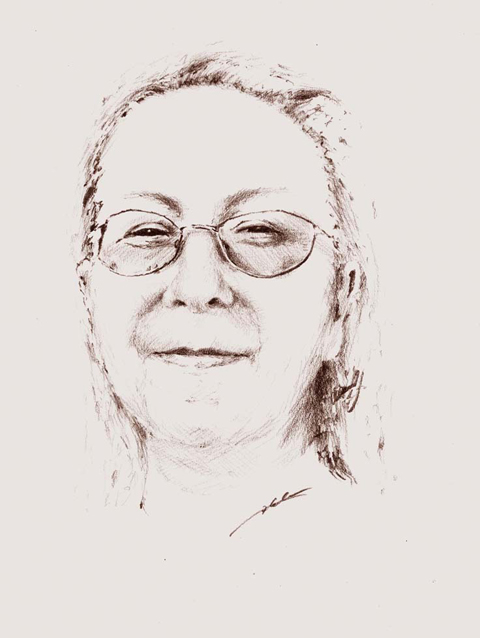 Maga Fabler

Lives and works in Warsaw, Poland.
Works in oil and water media (watercolor, gouache, acrylic) using various techniques.
Main genres: landscape (esp. South of Europe), portrait, abstract, still life.
Likes to create thematic series looking for more comprehensive expression.




Statement

My art tends to focus on the nature of a subject.
Like emotions and energy caused by complementary colors; simplified geometry of a composition; map of wrinkles on old human faces; endless variety of green shades in a landscape. Whatever is the subject, I try to reach its quintessence. In as simple manner as possible.

Currently I express myself the fullest with three different styles, which sometimes permeate each other.
1. Ad libitum (it's also the name of my series) - loose, spontaneous painting, with features of representational art and impressionism.
2. Geometric art - driven by modernism, especially cubism and orphism.
3. Conceptual minimalism - abstract or non-objective art which is a visual ellipsis, pure essence of important to me features of a presented object, form, idea, emotion.

...





Education

- basic art education (over 10 years) - private teacher Karol Mielżyński, a pupil of Józef Mehoffer and Jan Rubczak
- Faculty of Humanities at UMCS, Lublin (Master of Arts)
- Faculty of Arts at UMCS, Lublin (not completed)
- private study with a charismatic teacher Jan Popek, for 2 years, until his death
- series of summer art courses in BU CFA, MassArt, and with private teachers




Exhibitions

2018 SHE / Indygo Cafe, Warsaw, Poland, solo show
2018 Woman / Galeria AbstrAkty, Warsaw, Poland, group show
2016 Kot czyli Kot / Salon sztuki Kot Warsaw, Poland, group show
2015 Kolory Toskanii / Wozownia Art Gallery, Mlochow, Poland, solo show
2015 In Blanco / ACK Chatka Zaka, UMCS Lublin, Poland, group show
2014 Gwasze / Red Moon Gallery, Warsaw, Poland, solo show
2013 W sepii / Vena Art Gallery Warsaw, Poland, solo show
2012 Fablerowe Koty / Vetland, Warsaw, Poland; solo show
2012 Le Coste near Chiusi, Italy; post plein air group show
2010 Duch Gor, Karlow, Poland; post plein air group show
2005 Snieznik, Klodzko, Poland; post plein air group show